Zinker of the Week
Cemetery markers made of zinc, known as "zinkers," are increasingly becoming rare in North American cemeteries. A short-lived fad, these markers are no longer produced, and become brittle over time, making spotting them a treat for cemetery enthusiasts.
Each week, a photo of a different white bronze marker will be posted. Posting will be on Mondays.
What's that? You've no idea what a "Zinker" is? Get to reading! We'll wait for you!
Week of September 9, 2013
We're taking a visit to
RMIOOF #2, in Gilpin.
This is the grave of Elery Valentine, who departed this life on 26 Nov 1876. Elery was just 19 years old.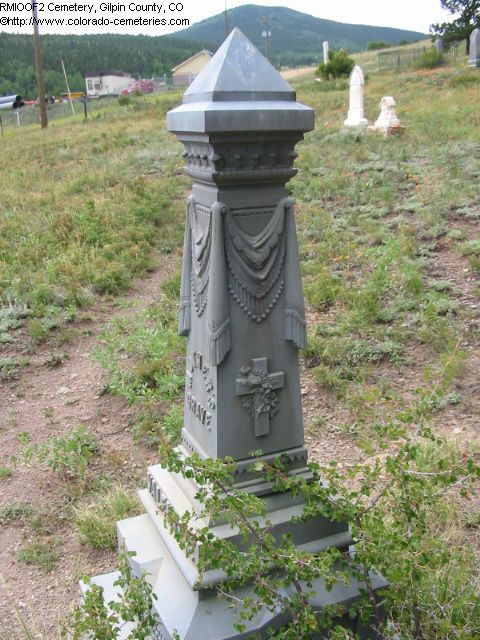 Week of September 2, 2013
To start off September, it's back to
Riverside Cemetery.
Once of the taller zinc monuments, this one was installed in 1892, for the Meanek family.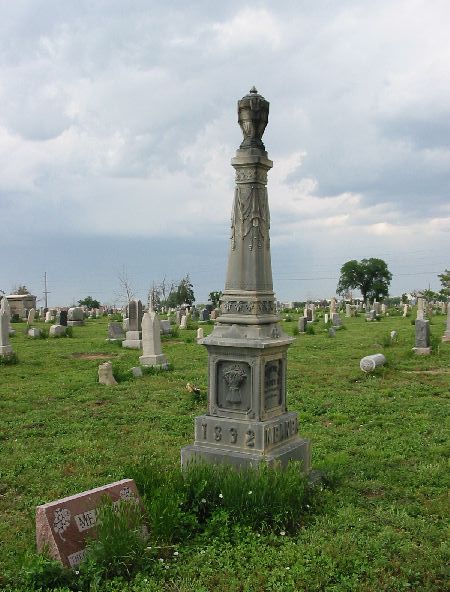 Archives
Looking for past Zinkers of the Week? You are in luck. Search through the previous selections below.